Souvenirs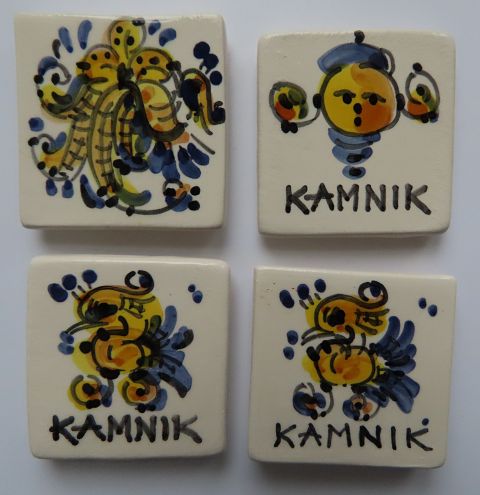 Magnet - majolika
A magnet with recognizable motif and in the technique of Kamniška majolika.
Manual work, KUD House of ceramics – why not majolka.
Cena: 2,5 €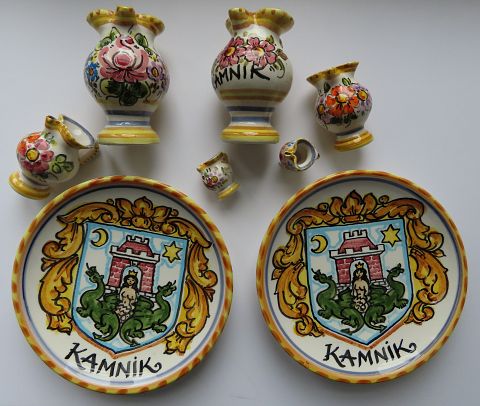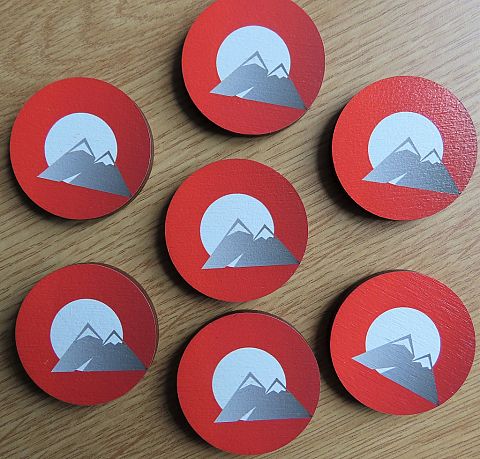 Incredible mountains - a magnet
A magnet with the image of a mountain marker and a sign of the Incredible Mountain project
Cena: 2,5 €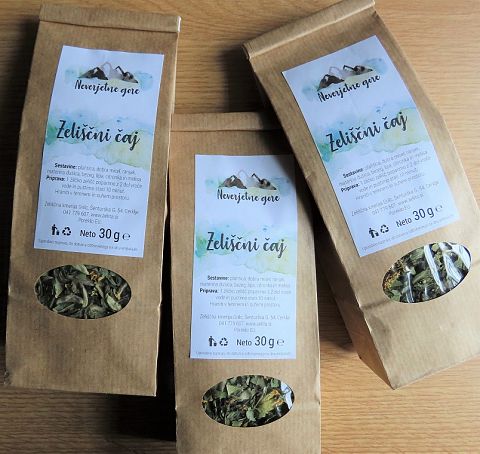 Incredible mountains - herbal tea
Domestic herbal tea from Grilc Farm from Šenturška gora, 30 gr
Cena: 5 €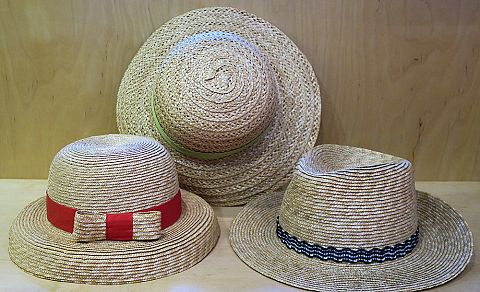 Straw hats
Women's and men's straw hats, handmade products of Domžale craftsmanship.
Cena: 28 €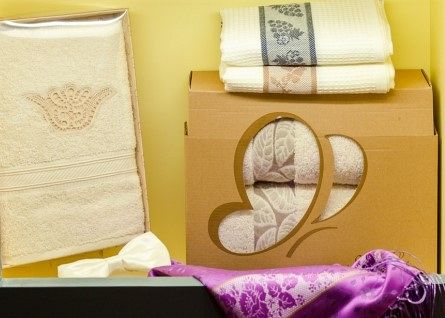 Products of factory Svilanit Svila d.o.o., Kamnik
The Slovenian brand Svilanit, which dates back to 1938, represents high-quality products from the home textile program(towels with bobbin lace, kitchen cloths) and fashion accessories, ties and tassels.
Products Svilanit Svila d.o.o. Kamnik.
Price: from 2,34 to 28,16 €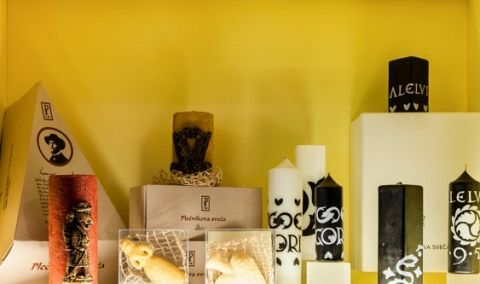 Candlesticks of the Stele family
The beginnings of the Stele candlestick in Kamnik date back to 1701. Waxed cast figures and candles are presented, which are made according to the proposals of the Slovenian architect Jože Plečnik. The specialty of the candle is that they are decorated with cast waxes, which were made using old wooden designs for small breads. Other candles are hand-painted according to selected Plecnik's motifs. Both colors and solvents are of natural origin and of course all handmade. In addition to a candle, a candle holder can be added to the set.
Made by Pax Svečarna Stele d.o.o., Kamnik.
Price: from 5,20 to 89,23 €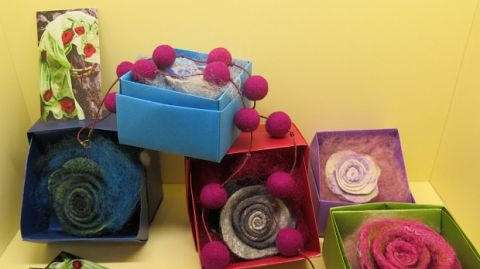 Fashion accessories from pollen wool
This is one of the oldest technicians to acquire goods from unprocessed sheep wool and has a long tradition in Slovenian territory. Small and large brooches – flowers, pollen wool necklaces.
Made by Alja Venturini.
Price: from 13,00 to 19,50 €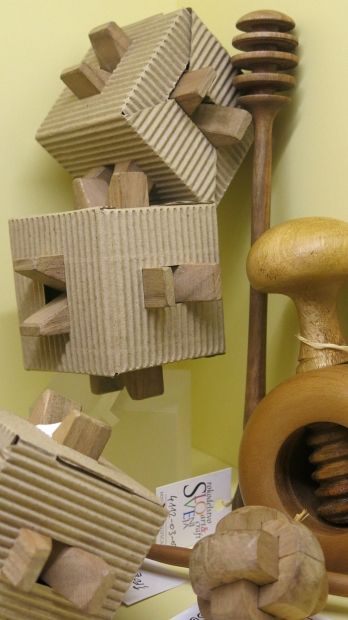 Wooden toys
Wooden puzzles and toys are part of the rich Slovenian folk creativity. Each is composed from six pieces, of which only one is different.
Made by Tomaž Mole.
Price: from 9,90 to 15,00 €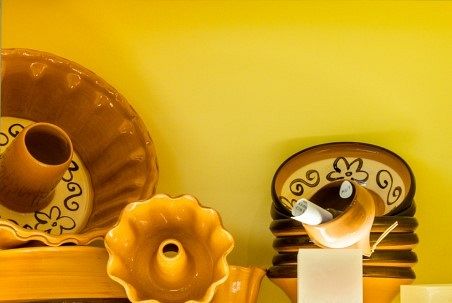 Model for Potica, bowls
Forms of traditional folk pottery products, which have a long tradition in Kamnik and its surroundings in harmony with the creativity of the author.
Made by Barba Štemberger Zupan, Zavod V-oglje, Šenčur
Price: from 6,50 to 19,50 €