Jefačnik's Homestead
Jemčeva cesta 37a, 1236 Trzin
Opening hours for visitors:
Jefačnik's Homestead welcomes visitors by prior arrangement on: +386 (0)31 668 615 (Jožica Valenčak, Turistično društvo Kanja Trzin).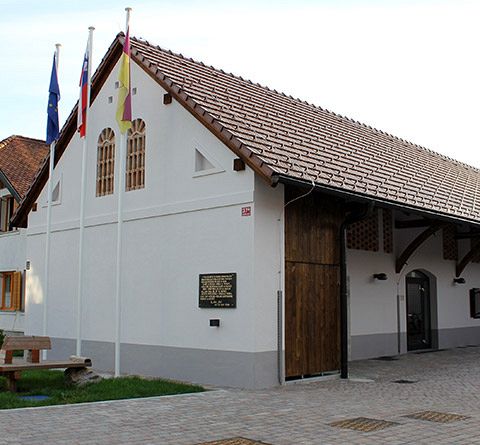 Notification
Unfortunately, the floods of 8/4/2023 also affected the Municipality of Trzin and Jefačnik's homestead in Trzin. The permanent exhibition Traces of Trzin's Past was completely destroyed, and the other two permanent exhibitions Trzin compatriot Ivan Hribar and Ice-making and butchery in Trzin were also damaged.
The exhibitions cannot be viewed until further notice.