Intermunicipal Museum Kamnik in 2022  
In 2022, the Intermunicipal Museum Kamnik has prepared an interesting exhibition program for you, which follows current topics, such as interesting events in the past, anniversaries of associations and individuals, interesting stories about museum objects. Of course, the museum is also an open space for meetings and contacts between visitors and the material we keep, both in the form of regular monthly museum evenings and events, such as this year's 20th museum summer night.
NEW EXHIBITIONS IN 2022
Museum at Zaprice Castle, Muzejska pot 3, Kamnik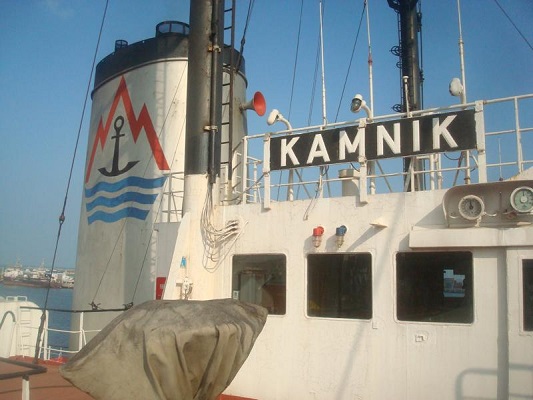 SLOVENIAN SHIPS
The visiting exhibition of the Maritime Museum Piran shows the work of the Slovenian shipping company Splošna plovba Piran and its rich history. In its 65-year history, it has owned 86 ships. It is no coincidence that the company named the ships after Slovenian places. Among them was the motor ship Kamnik, which was taken over on 30 May 1977 at the shipyard in Osaka, Japan. Its first commander was Captain Marijan Lazić. It has been in use for 34 years (author: Duška Žitko, coordinator: Zora Torkar).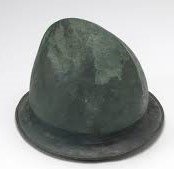 THE MYSTERIOUS PATHS OF HELMETS
Joint project: Kamnik Intermunicipal Museum, National Museum of Slovenia and Dolenjska Museum Novo mesto
The red thread of the participating museums are three helmets, which, however, have extremely interesting stories. In the first part, we will reveal their mysterious paths (one is from Kandija – Novo mesto, the other from Kope near Kompolje and the third from Vrhpolje near Kamnik). The first was stolen, the second nailed to a well and the third donated to president of Yugoslavia, Tito. We will present the space and time of their creation and their bearers – Iron Age warriors of the 5th and 4th centuries BC and their world. Where they originated, when, why and where we find them all etc. (authors:Janja Železnikar, MMK, Petra Stipančić, Dolenjska Museum Novo mesto, Dr. Borut Križ, Dolenjska Museum Novo mesto, Dr. Boštjan Laharnar, National Museum of Slovenia, Matic Zupan, National Museum of Slovenia).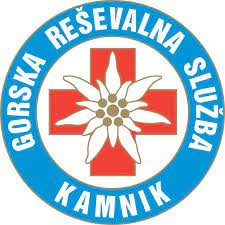 HUNDRED YEARS OF RESCUE IN THE MOUNTAINS ABOVE KAMNIK
For many decades, the rescuers were locals, hunters, wild hunters, people who knew the native hills and mountains well. Over the years, as mountaineering and hiking flourished, the rescue service became more and more organized. In 1922, mountain guide France Erjavšek gathered good boys capable of rescuing in the mountains and established a rescue station in Stahovica. The station belonged to the Kamnik branch of the SPD. Maks Koželj became the first chief. The exhibition will show the rich history of rescue in the Kamnik mountains from its beginnings to the present day (curator:Janja Železnikar, collaborators: France Malešič, Kamnik Mountain Rescue Service).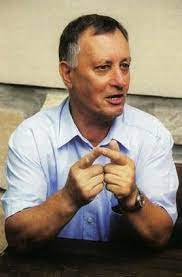 FROM FAMILY ARCHIVES – TONE CEVC – 90 years
Participants: Cevc family, Institute of Slovene Ethnography SAZU, Institute of Archeology ZRC SAZU
Presentation of interesting family stories from Kamnik and its surroundings, Kamnik personalities and important anniversaries. This time the plan is to present the scientific work of ethnologist dr. Tone Cevc, also a great researcher and custodian of pastoral cultural heritage, archaeology of high mountain mountains. The video will present his life and work as a researcher, ethnologist and expert on Alpine culture (curator: Janja Železnikar).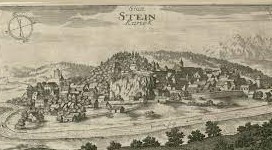 Promotional film – WITH VALVASOR IN MUSEUMS IN GORENJSKA REGION
Participating museums: Gorenjska Museum, Gornjesavski Museum Jesenice, Museums of Radovljica Municipality, Tržič Museum and Intermunicipal Museum Kamnik
The promotional project With Valvasor in Museums in Gorenjska region is intended for the online presentation of five historical cities and five participating museums, which will show the specifics of each of them. The richness of museum contents will be displayed, and important museum objects from the time of Valvasor will be selected from the collections. Cities and museums will be connected by an illustrated and animated image of Janez V. Valvasor, the first Slovenian polyhistor who will connect data on cities in videos, as described in the Glory of the Duchy of Carniola and contemporary museum content (Project manager: Jana Babšek, Tržič Museum, Zora Torkar, MMK).
Birthplace of Rudolf Maister
MAISTER'S PATH – Geocaching
In 2022, we plan to continue cooperation with 15 museums, archives and libraries in the special offer of Maister's web route in the form of geocaching. It is a global movement; drawing attention to various specialties in the form of setting up and then searching for treasures in Maister's places, exhibitions, museums, which attracts domestic and foreign visitors, families, people of different ages. We will cooperate with the Slovenian Geocaching Club. Presentation of Maister's heritage in a different way, connected with modern technology and approaching the interests of different visitors to museums and collections (project leader: Zora Torkar, author and coordinator: Alenka Juvan).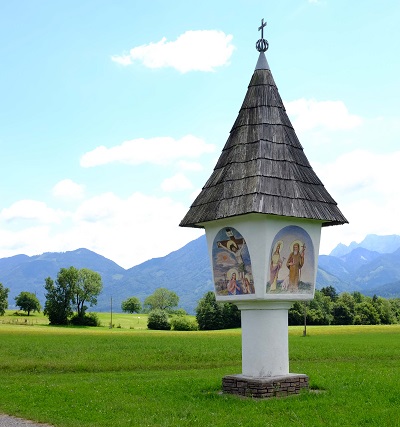 KÄRNTEN / CARINTHIA (un) divided country
The visiting exhibition SKUP, the Club of Slovene Students in Carinthia and the Carinthian Provincial Museum Slovenj Gradec, in addition to the historical background of plebiscite events a hundred years ago, shows the position of the Slovene national community in Carinthia today and key events in the decades after the plebiscite. population in Carinthia, Austria (coordinator: Alenka Juvan).
LANDSCAPE AND IDENTITY
The visiting exhibition of the Urban Jarnik Institute from Klagenfurt, Landscape & Identity: Geographical Names as Intangible Cultural Heritage is the result of ethnographic work, which was also awarded by the Austrian UNESCO Commission and accepted Slovenian house and ice names in Carinthia into the national list of intangible cultural heritage. Professional circles as well as the public are becoming increasingly aware that this is a very sensitive topic of cultural heritage (coordinator: Alenka Juvan).
Miha Maleš Gallery and View Gallery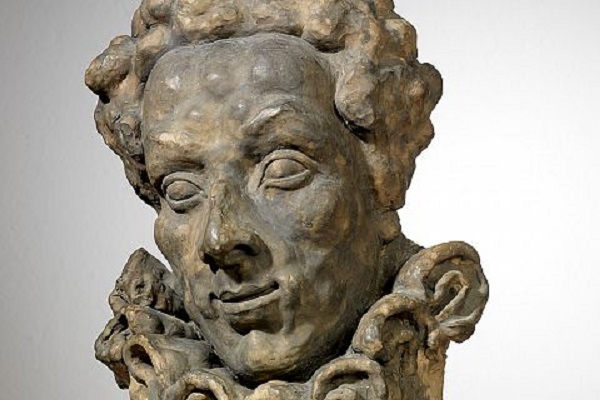 BOŽIDAR JAKAC
The visiting exhibition of the Dolenjska Museum in the Miha Maleš Gallery will present Maleš's contemporary, painter and graphic artist, Božidar Jakac, selected from his rich artistic oeuvre, which is housed in Jakčev dom in Novo mesto (author: Katarina Dajčman, coordinator: Saša Bučan).
JAKOB SAVINŠEK – ONE HUNDRED YEARS
Few people know that the Slovenian sculptor Jakob Savinšek (1922-1961) was born in Kamnik. In 2022, we will celebrate the 100th anniversary of his birth. The selected collection of his works is kept by the Moderna galerija Ljubljana, and some of the statues by the National Gallery. His life companion Mila Kačič donated 14 statues to MMK, as well as some graphics and drawings. Savinšek's extensive legacy consists of drawings, statues, illustrations, scenographies and also poems that most directly express his tragic sense of the world and his own destiny (author: Saša Bučan).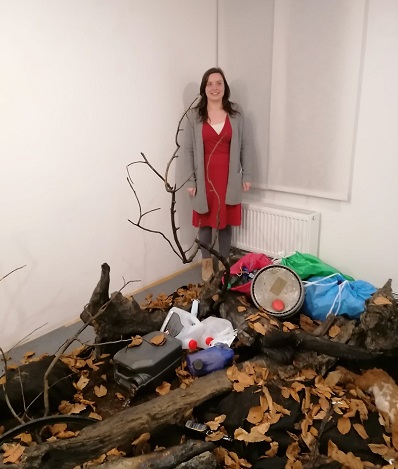 MODERN PROJECT
In the View gallery, we present a variety of visual art, which includes exhibitors from all over Slovenia. In the competition for 2022, the Gallery Council selected five authors from among the registered artists. They present their projects and folders at the tender. Each author is presented with an exhibition, a leaflet and an online exhibition. In 2022, we plan to publish a publication in which we would publish an overview of all exhibiting artists in the first five years of 2016-2021 (author: Saša Bučan).
Municipality of Komenda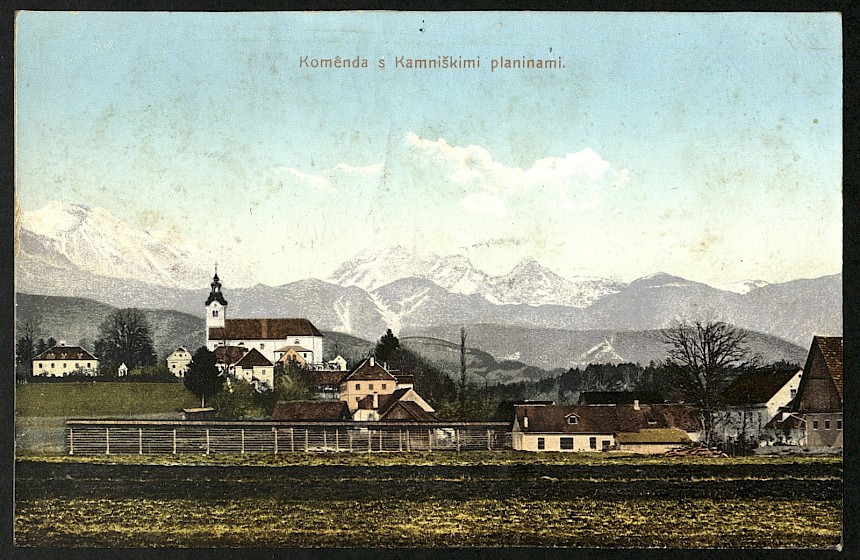 KOMENDA ON OLD POSTCARDS
The rich cultural heritage of the municipality of Komenda has also been preserved on old postcards dating from the end of the 19th century and kept in the Kamnik Intermunicipal Museum and the France Balantič Library in Kamnik. They show the already forgotten or rebuilt areas of Komenda and the surrounding areas, the peculiarities of the time, castles, people, events, industries, images of the place, which are completely changed today (author: Zora Torkar, collaborator: Andrej Kotnik, KFBK).
Municipality of Trzin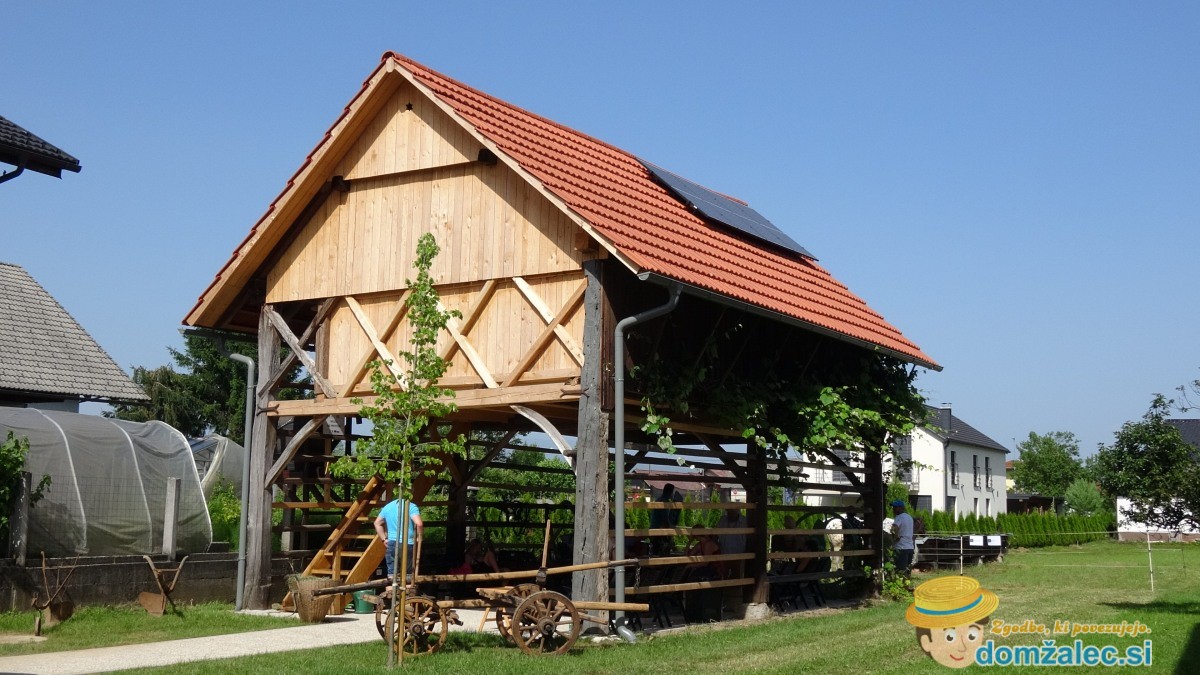 OUTDOOR MUSEUM – HEYRACK
A presentation of the collection of old agricultural machinery is planned in the open-air museum. The municipality of Trzin, with the help of a professionally trained restorer, restored various tools that were used a hundred and more years ago, and farm implements from ancient times. With a special exhibition, the museum will present preserved farm tools and techniques, their production and use in everyday farm work (author: Zora Torkar, collaborator: Mojca Tercelj Otorepec, ZVKDS).